Premier Insurance Coverage, The Best Carriers In The Industry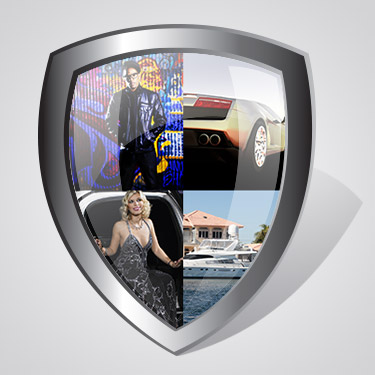 PCI is a leading private insurer of wealthy and affluent individuals and families. We insure professional athletes, entertainers, business executives, physicians and wealthy clients in other select high-profile professions. We are here to insure your health and protect your wealth and we take our job as seriously as you take wanting to protect yourself, your family and your assets.
A core principal of our business is to make sure your needs are taken care of in the event of a claim being filed against you, or when you need to file a claim. In order to provide you with the high level of service and satisfaction you are accustomed to, we have aligned ourselves only with the most respected carriers in the insurance industry today.
The last thing you want to have to deal with, is a carrier that will not pay out on a legitimate claim. PCI works with only the strongest, most reputable A.M. Best-rated insurance carriers in the United States.
A.M. Best Company is ad credit rating organization that was founded in 1899 and is dedicated to serving the insurance industry. For over 100 years A.M. Best has provided comprehensive ratings and analysis of carriers in the insurance industry. A.M. Best's ratings and analysis have therefore become the industry standard means of assessing the financial strength and creditworthiness of a carrier.
We are extremely selective in our choice of carriers and only work with those that provide first class service and exceptional claims departments. Here is a quick look at our carriers.
ACE Group

ACE was established in 1985 and began by providing hard-to-find excess liability coverage and directors and officers coverage. Since then, ACE has evolved to a highly rated and respected, global insurance company and is now one of the world's leading providers of commercial property and casualty insurance.
The ACE Group is now a global leader in the insurance industry, serving a diverse group of clients and conducting business worldwide with offices in over 53 countries.
The understanding at ACE is that the more you achieve and acquire through your hard work, the more complicated protecting yourself and your assets can become and the more risks there are that can threaten your family and your lifestyle. To address the need for this specialized coverage for high-income individuals and families, ACE has established what they call their ACE Private Risk Services® to better address these risks.
Over many years of serving wealthy clients, a survey of ACE's brokers has found that a common situation that can arise with affluent consumers is they are sometimes likely to over-insure against the minor risks and threats that may arise, while under-insuring against the major ones that may be catastrophic. They are also likely to miss easy savings opportunities that ACE can provide to them through their broker. ACE Private Risk Services® can provide substantial savings for high net-worth individuals and families on their homeowners, automobile, valuables, umbrella and recreational marine insurance.
The ACE Platinum Portfolio® offers a high degree of flexibility, which allows you to coordinate the coverages you need within a single insurance program that is custom tailored for you and your lifestyle. This program is easy to manage and can enhance family security and protect your wealth.
AIG Insurance

American International Group, Inc. (AIG) has been providing insurance products and services to businesses and individuals for more than 90 years. Today AIG is a leading international insurance provider with offices in over 130 countries. AIG has one of the most extensive worldwide property-casualty networks of any insurer and AIG companies are leading providers of life insurance and retirement services in the United States.
AIG's Private Client Group offers complete solutions for successful individuals and families. We manage your risk, so you can focus on your life. Private clients can design flexible, customized insurance packages that specifically take care of their needs.
When it comes to covering your home(s) and determining the amount of coverage to carry, AIG's Private Client Group can establish coverage that will cover damages to your home based on replacement cost: what it would take to rebuild in today's market with the same quality and features.
The Private Client Group can also ensure that affluent individuals and families are protected from claims of personal injury or property damage with excess liability protection offering high limits of personal excess liability insurance.
While most carriers can only allow up to $5 million in excess or "umbrella" coverage, if you or your family's net worth exceeds that limit, your personal assets could be at risk. AIG's Private Client Group can structure coverage of up to $100 million in order to safeguard all of your assets adequately.
The Chubb Group

The Chubb Group of Insurance Companies has been providing insurance products and services to businesses and individuals for more than 130 years. During that time, Chubb has grown to become a world-wide leader in the insurance industry and today is the 12th largest property and casualty insurer in the United States with a worldwide network of 120 offices in 26 countries.
Chubb offers a wide array of property and casualty insurance products for upscale individuals and families with fine homes and possessions and its customers include many of the most affluent families in the world, as well as the CEOs of Fortune 500 companies and top art collectors.
The personal lines insurance policies available through Chubb are innovative and completely scalable. Chubb's Masterpiece® suite of products has long been the standard of excellence for affluent consumers and offers coverage for custom, historic and vacation homes, valuables, exotic cars, yachts and other watercraft, and up to $50 million in excess liability.
Chubb also offers extended replacement cost coverage, which will pay to rebuild a home after a covered loss, even when the cost is greater than the policy limit.
The range of complimentary services we provide customers includes: home appraisal to determine accurate replacement cost and provide life safety recommendations; prescreened property restoration referrals for claims; identity fraud prevention and mitigation services; and, in 14 states, wildfire defense services. We also provide numerous online payment options and ePolicy,TM the ability to receive your policy securely via the Internet.
Pure Insurance

Privilege Underwriters Reciprocal Exchange (PURE) was founded by some of the most knowledgeable experts in the industry. PURE is a policyholder-owner insurer and is dedicated to creating an outstanding experience for high net worth individuals and families who demonstrate responsibility.
PURE provides coverage that is customizable for automobiles, art, jewelry, high-value homes, watercraft, flood, and liability. This customizable coverage ensures that individuals are always covered. A world-class experience is the ultimate goal of PURE. With insight and intuitive perspective combined, PURE challenges the insurance industry's traditional thinking. PURE understands that policyholder-owned generates more satisfied customers.